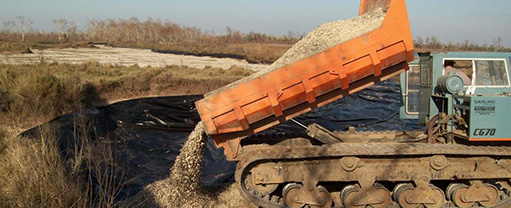 Corporate Headquarters
PMI Environmental Services
9761 US 90 Business
Morgan City, LA 70380
Phone: 985-631-3837
Fax: 985-631-0729
Toll Free: 888-229-3837
Resources
Case Studies: E&P and NORM
PMI recently completed the remediation/restoration and closure of a 7000+ acre inland oil production field. The project spanned a four-year period of time and involved the removal of more than 45 miles of flowline, LDNR Closure on seven pits, full assessment on 156 former well sites and NORM remediation with LDEQ release for unrestricted use on 25 former well sites, 3 tank battery locations, and one compressor station.
Upon completion of the project the entire field was released for unrestricted use.
This project involved extensive landowner/lease holder negotiation, an array of regulatory permitting/compliance and expansive database management and planning - all of which lead to overall cost savings for our customer.