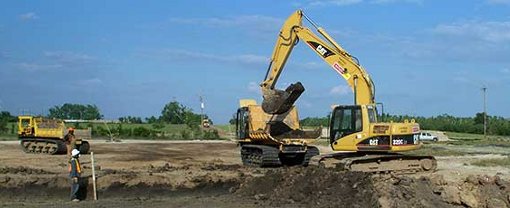 Corporate Headquarters
PMI Environmental Services
9761 US 90 Business
Morgan City, LA 70380
Phone: 985-631-3837
Fax: 985-631-0729
Toll Free: 888-229-3837
Resources
PMI Environmental Services
PMI Environmental Services has grown to become a leader in the environmental services field, providing a full range of industrial cleaning and environmental services solutions.
Our team of dedicated, hard-working professionals is committed to providing customers with safe, effective, cost-efficient solutions that meet their individual needs.
PMI's three main service groups are:
Drilling Cleaning Services
Production Maintenance Cleaning Services
Environmental Services
We are dedicated to providing our customers with the best solutions for their unique needs. In addition, our company is large enough to provide the highest quality service and technical capabilities, but small enough to provide personal service. We pride ourselves on hiring personnel who are experienced, highly trained and dedicated to helping our customers with even the smallest details.
With locations in Louisiana, Texas and Colorado, PMI provides services from mud pit cleaning to NORM remediation, container rentals and much more. We strive for customer satisfaction through safe, responsible services of the highest quality with an eye on protecting our clients and safeguarding our environment.